Discover how home hunters find a rental apartment in Groningen in 2023 - at lightening speed.
Rentbird scans 1.400+ housing sites day & night. You'll receive the latest offers in Groningen via WhatsApp or email within seconds, so you can be the first to respond and view!
Frequently Asked Questions
We know: in this market, finding a rental property seems almost impossible. Home seekers often respond by the hundreds, while the landlord only looks at the first 5 to 10 applications. If you are not on top of the pile, you can forget about a viewing.

Rentbird gives you a much needed competitive edge. Unlike traditional real estate agents, who manually search homes for you, we use smart search bots. Our bots monitor over 1,400 home sites day and night, find hidden gems others miss and send new homes via WhatsApp or email within seconds. No army of real estate agents can beat that!

So in short, with Rentbird you discover more homes and respond faster than other house seekers, and are invited to more viewings.

Not for nothing have thousands of people like you already found the property through Rentbird. We also have an excellent rating on Trustpilot.

Wondering how it works? Watch the video below (it only takes 1 minute):
Home seekers who become clients with us have oftentimes searched for a property for months (or longer!). They've become frustrated or even desperate with the old way of searching before they try Rentbird.

As it turns out, over 63% of Rentbird users find a home within 8 weeks. Many house hunters even succeed in 3 to 4 weeks! Yup, we're pretty proud of that.

Of course, how long it takes on average to obtain a property varies by region and the search criteria. For example, if you are looking in more popular cities like Amsterdam and Utrecht and your maximum rent is less than €1,200, you should count on 6 to 12 weeks. Nevertheless, this is still many times faster than if you try to find a property manually.

Also useful to know: when you place a search, we give you an indication of the number of housing matches you can expect per week.
The short answer is: no.

The long answer: at Rentbird we do not rent out houses ourselves. There are already thousands of real estate agents and housing associations doing that, so the last thing we need is yet another agent.

In fact, there are so many real estate agents that staying abreast of all the new offerings is simply impossible.

At least, without the help of Rentbird 😏

Rentbird offers the solution to find almost all new rental properties in the Netherlands. With the help of smart search bots that monitor over 1,400 housing sites for you day and night.

Plus, we make sure you are the first to respond to properties! New house matches arrive via WhatsApp or email within seconds after being published online. If you keep a close eye on your phone and respond quickly, your response will often end up on top of the pile and you will be invited for viewings more often.

In short: we don't rent properties ourselves, but we can help you get a property much faster!
In the quest for housing, Rentbird has a special weapon under its sleeve: search bots. These smart bots find virtually every rental property in the Netherlands. That means, also that hidden gem that other house seekers overlook.

After you place a search, your own personal search bot will get to work for you immediately. New properties that match your housing needs will arrive via Whatsapp or email within seconds.

That way you will be the first to discover the latest offers and your response will end up on top of the pile, resulting in many more invitations for viewings!

Ready to find your next home super fast? Getting started is simple:
Click on the "Place your search" button. Enter the desired city of residence and other search criteria.
Check how many matches you can expect (our website gives an indication when you place the search). Even with a few matches per week, there is a real chance that you will find a home through Rentbird.
Keep a sharp eye on your phonebox: from now on you will receive new properties via Whatsapp or email within seconds. See a property you like? Then respond as quickly as possible!
Good question! There are lots of free and paid housing sites, so which one should you use? Our answer is: the site that delivers the best results.

Many housing sites do the same thing: they show you ling lists of rental properties. Thousands of home seekers are scrolling through the same pages of listings at the same time. By the time you see a house that you like, chances are that many others have already discovered the same property. As a result, you are often too late in responding and don't hear back from the landlord.

Rentbird offers something that other sites lack, which is helping you to be the FIRST TO RESPOND.

How we do that?

Well, with the help of sophisticated search bots. These bots monitor over 1,400 housing sites day and night for you. As soon as they find a house that matches your criteria, you will receive it via Whatsapp or email within seconds.

This way, you are the first to be informed and can respond faster than the competition. This means: less wasted time and more invitations for viewings.
No one (unfortunately including us) can guarantee that you will find a home.

But what we can guarantee is that with Rentbird, you will discover virtually any rental property that meets your housing needs at lightning speed....

...AND that you're able to RESPOND FASTER to properties!

Not for nothing, thousands of people have already found a property through Rentbird and we are excellently rated on Trustpilot.

In addition, your satisfaction is guaranteed: thanks to our money-back-guarantee, you can try us for 14 days without risk.
The income requirement is determined by the landlord and therefore varies from property to property. Count on at least 3x the bare rent, and in some cases more.

In other words, for a property with a rent of €1,000, the (combined) income of the tenant(s) must be at least €3,000 gross per month.

Most property listings mention the income requirement. If it doesn't, contact the landlord to find out.
No! Rentbird is not a broker. We never charge you if you find a home through us. Besides, legally a broker is not allowed to charge when mediating homes found online.

PRO TIP: Are you currently working with a broker? Pay the brokerage fees and request a refund afterwards! Click here for more information from the Dutch government.
Have you seen a property you can totally see yourself living in? Great! Then take action immediately.

Important note: do not respond to us, but directly to the provider (i.e. the landlord, broker, or housing association).

Arranging a viewing works as follows:
Click on the link in the WhatsApp-alerts or match mail: and you will be redirected to the landlord's website.
Check how you can contact them to respond to the property. The method varies per site: sometimes you can simply respond by email or a contact form, in other cases, you must first create an account.
Send your (fun and personal!) response to the landlord.
Respond at lightning speed to make sure your application ends up on top of the pile.

💡 PRO-tip: for agents and housing associations that often provide affordable homes and require an account in order to respond, make sure to create the account in advance. This way, you can respond much faster when a property becomes available.
No, Rentbird only finds houses within the free sector (from €752). For social rental housing, a waiting list applies. Therefore, Rentbird cannot help you get a competitive advantage in social housing.
You can use a filter for home sharing when placing a search. However, not every landlord clearly indicates whether house sharing is allowed. Only if this is explicitly indicated will we filter out this offer.

If it is unclear whether sharing is allowed, you will receive the rental alert just to be sure. In this case, find out if sharing is allowed by contacting the landlord.
The vast majority of customers are amazed at how quickly Rentbird helps them find a home. This is evidenced by the raving reviews on Trustpilot.

However, if you're not satisfied for any reason, don't worry: within 14 days you can count on our Money back guarantee. Simply log in to your account to request the refund - no questions asked! 💸

Cancel at a later time? You can also easily do that yourself: log in to your account and cancel your subscription renewal. Your subscription will automatically stop at the end of billed period. 👍

Cancel at a later time? You can also easily do that yourself: log in to your account and cancel your subscription renewal. Your subscription will automatically stop at the end of billed period. 👍
There are several things you can do to increase your chances of finding a rental property.
Set up a search with realistic criteria. When placing a search, you get an indication of the number of matches to expect. Aim for at least a few matches per week.
The most important: keep a close eye on your phone and respond immediately. To be the first to respond, every second counts!
Make your response toward the landlord personal and fun, so they get a good impression of you right away. Many brokers have confirmed to us that this really makes a difference.
Call the landlord! Often the caller is faster.
Make sure you have all the necessary documents ready in advance.
It varies per landlord which documents are required, but we recommend that you at least have these documents ready:

If you are employed
Copy of ID / passport
Recently signed employer's statement (and employment contract, if applicable)
3 most recent income statements
3 most recent bank statement with visible crediting of salary as per income statements
Extract from GBA (Municipal Personal Records Database)
If you already rent a property:
Recently signed landlord statement
Bank statements with visible debits from the last 3 months' rents



If you are self-employed
Copy of ID / passport
Recent extract from the Chamber of Commerce
Profit and loss account for the past 3 years
IB60 form last 3 years
Extract from GBA (Municipal Personal Records Database)
If you already rent a property:
Recently signed landlord statement
Bank statements with visible debits from the last 3 months' rents
Within 6 weeks I found a beautiful home!
Lianne Smid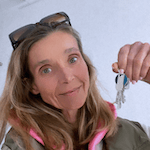 As seen on
How Rentbird works in 1 minute
Frustrated with your rental home search? It doesn't have to be so hard!
Stop searching and start viewing with Rentbird.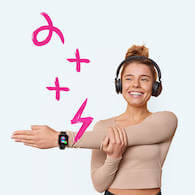 No more hours of searching and scrolling
Rentbird search bot constantly scans 1,400 rental sites while you put your feet up.
Meet the landlord before the competition
The second a suitable property appears online, you'll receive a notification via WhatsApp or email. By helping you to respond faster, you will receive more invitations for viewings.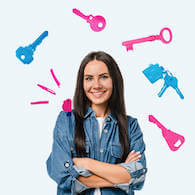 Don't miss out on another dream home
Rentbird finds nearly all rental offers in The Netherlands. You're guaranteed to discover the perfect pads and hidden gems others miss.
How it works
3 quick steps to your perfect home
Enter your housing requirements
Time for you to chill out while our bot gets busy finding rental homes that match your criteria.
Check housing matches
The instant we find a match, we'll send it to your phone. No more scrolling!
Respond, view and rent.
Find the perfect match? Respond immediately! The faster you respond, the better your chances of receiving a viewing.
What others say about Rentbird
They went before you.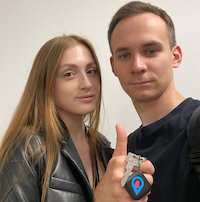 We have rented the best possible apartment in our budget, in the area we dreamed of. It was presented only on the agency website and neither on funda or pararius, so it was only possible to find this apartment on rentbird. Thanks!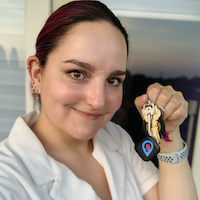 We found an apartment within 3 weeks with Rentbird!. We received emails from Rentbird at an amazing speed. And we often were one of the first to respond!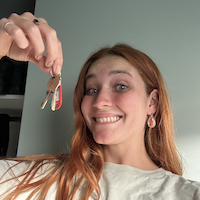 I found a great apartment through Rentbird! Everyday I got multiple houses in my inbox, and I was always one of the first to respond.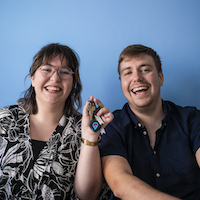 Rentbird was 100% worth it. I loved not having to actively search for houses myself. I did need to respond to a lot of listings before I got a house. But, withouth rentbird it would have taken more time, energy and stress.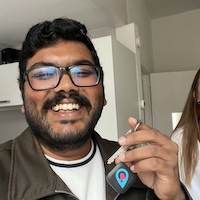 For a relatively economical price, Rentbird took away the hassle, of going through hundreds of different sites. It helped me find an apartment, and hope it will help you too!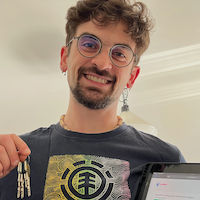 I loved receiving WhatsApp messages with new apartments. Small price for a great service!
We are only happy if you are
Try Rentbird risk-free. If you don't like the product you can get your money back within 14 days. No questions asked. Simply send us an email at mail@rentbird.nl.
Find your next rental with Rentbird.
Choose a subscription and view unlimited rental homes.
About us
The story of two nerds on a mission
As a house hunter you quickly discover how time-consuming and frustrating finding a rental property can be. You spend hours a day browsing endless websites... And when you finally find your perfect home, you have to compete against hundreds of others. Since most landlords only consider the first ten applications. It's no wonder you keep missing out.
Due to the growing housing shortage, power rests entirely in the hands of the real estate agents and landlords, who have zero incentive to improve the process thanks to the enormous demand.
We believe that good and comfortable living is a right, not a luxury. Driven by our own painstaking search for a rental home, my partner and I developed smarter search bots that could map out all the new offerings for us.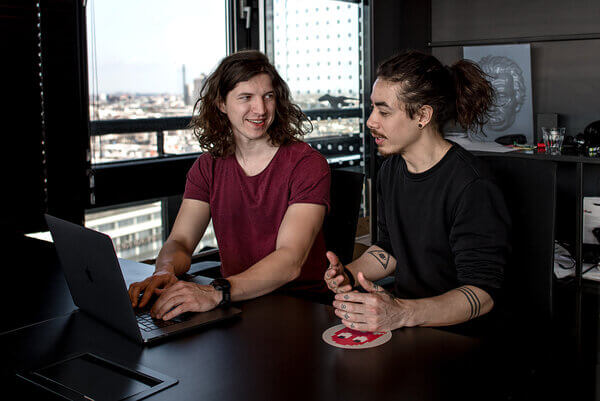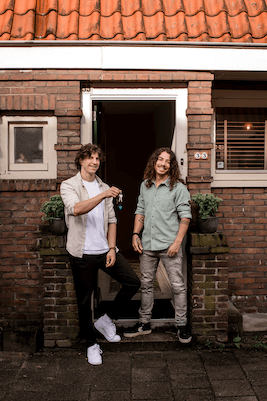 Within two weeks we were both happy new residents of affordable homes in Amsterdam and Haarlem.
More and more friends and acquaintances turned to us for help, and thanks to our search bot, they also managed to find a home lickity split.
With Rentbird we hope to make your property search fun and efficient.